You are here
Let's talk Balzac, it will do us good
CONFERENCE SCHEDULE
Sunday June 13th, September 26th, October 17th and November 14th 2021 at 4pm 
Artists, authors and experts in Balzac's work and his portrayals put their spin on Gérard de Nerval's quote, "Let's talk Balzac, it will do us good", to share their thoughts about The Human Comedy author in a conference summarising a recent publication on the subject.
In-French
Price: museum admission fee + 2.50 €.
Place : barn of the Balzac Museum
Subject to availability, booking recommended on (00 33) (0)2 47 26 86 50.
Sunday June 13th 2021
Christian GARCIN, author
Abécédaire balzacien [ Balzac Alphabet Book ]
Years ago, before even coming to the Musée Balzac on a writer's break (2017), Christian Garcin wrote a Balzac alphabet book that Editions du Lérot published in 2020. The book reflects a close bond with the author of The Human Comedy and a very personal take on this literary giant by another novelist. 
Sunday September 26th 2021
Léa BISMUTH, author, et Nicolas BOULARD, artist
From Théorie de la Démarche to Sarrasine. Different perspectives of Balzac's work as part of an artist residency. 
Conference related to the publication of Situations de vallées (Edition de Dés, 2020) by Léa Bismuth & Nicolas Boulard in partnership with the exhibition of the same name at the Musée Balzac from March 13th to September 26th 2021.
Sunday October 17th 2021
Thomas GIRAUD, author
In Balzac's footsteps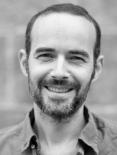 Sunday November 14th 2021
François BLANCHETIÈRE, curator at the Musée d'Orsay
Monumental Balzac. A short story about monuments for a great writer
As part of the new permanent galleries opening at the Musée Balzac displaying monuments made in tribute to the novelist, François Blanchetière looks back over research conducted as part of the Monumental Balzac exhibition that he curated in 2019 at the Musée des Beaux-arts de Tours which inspired the new permanent galleries at the Musée Balzac.
Rédaction d'un commentaire